Win-Win: we win when our customers win
We offer complete game development cycle with cutting edge technologies
Noor games is a game development company located in Armenia, where you can get access to the brightest minds of millennia
Our services
Noor Games is a game development company founded in Yerevan, Armenia in 2015. We offer game development services. Our team is armed with expertise and experience necessary for delivering games that satisfy your imagination. We offer:
Game prototyping
Game development with quality assurance
Sound design
Maintenance
We utilize cutting edge game development technologies
UE4 (C++ and Blueprints)
Unity3D (C#)
We adhere to industry standard processes of product development known as Agile
How we work
Our experience in game development and complete life-cycle of game production ensures
Delivery of functionality that satisfies the exact requirements via efficient and productive communication with the client
Game development with quality assurance
Creation of concept art from scratch and development up to the polished result
Use of proven architecture and code structure that is appropriate for games
Peer reviewed, clean, and robust code
An important component of our work process is team culture which is built around the following traits
Eagerness to build trustworthy and healthy collaboration
Prioritizing the FIRST things FIRST
Respect of clients' intellectual property
Personal responsibility of each team member
Constant learning and improvement
Game Development Training Program to prepare new specialists which allows us to
Easily hire new engineers of appropriate level
Refresh our skills
To What we believe
Win-win way of thinking
Communication and building mutual trust
Long term collaboration
Quality
Teamwork
Our Team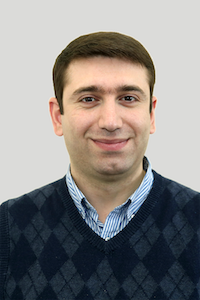 Tigran Minasyan
Game Developer / CTO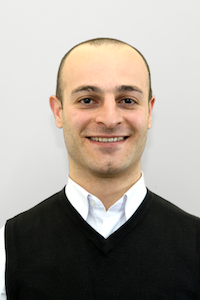 Narek Aghekyan, PhD
Founder and CEO
Tatev Nersisyan
Game Developer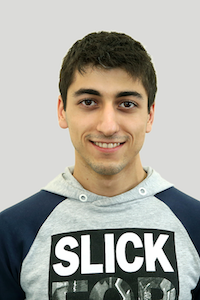 David Hovhannisyan
Game Developer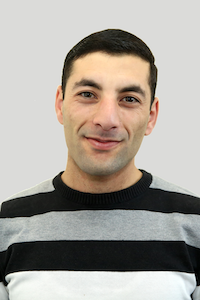 Arshak Kroyan
Game Developer
Our clients about us
Working with Noor Games has been an absolute pleasure. Their level of expertise in Game Development is second to none. The quality of work they deliver is consistently high despite tight schedules. We value team work very highly, so it's great to work with people that communicate effectively and timely, who exceed our expectations. Keep up the Great Work!

Sol Zehnwirth
Co-Founder

at Megarama Games Ltd, Israel
This is the third project that Noor Games helped on programming. They made tremendous contribution on all phase of the game development with their excellent expertise and rich experiences, from game idea identification, game design, to coding and mobilizing their network to help on game testing and feedback. They also instructed artists on game image and music creation. They moved beyond the scope of contracted work by helping me to configure and upload the game. That really a big help. So happy to work with them again. Thank you Noor Games.

Frank Li
Founder

at Peak Rainbow, USA
Noor Games have been excellent in their communication and feedback, sharing ideas and working to a strong ethic. They are great developers and problem solvers. Noor Games also provide a top-class artwork designers for your games too. The design for my game needed research and various testing and the designer was always willing to come up with new ideas. Would recommend anyone looking to build a game to speak with Noor Games first - they can offer the full package of programming, design and delivery to both IOS and Android at very reasonable prices. I always search for people who with work honesty and I have found this in Noor Games.

Chris Helm
Owner/Commercial Finance Director

at Easttree, UK
Noor Games are awesome android developers and excel  at communication and time management. They were available throughout the project to discuss and address any concerns I had. They worked non-stop to deliver well before the deadline and allowed me to test the game thoroughly to make sure that I was satisfied with the final product. They even helped me out with the game launch, which wasn't discussed as part of the contract. I would recommend Noor Games to anyone looking for experienced game developers with great work ethic and solid communication skills. They would definitely be my first choice for all future projects.
Min Ikr
Client

at Upwork, USA
Noor Games made the project go very smoothly for several reasons. Communication is fantastic. They were available to meet on our schedules despite being in different time zones. Always started meetings on-time. No internet issues or bad connections. Follow up quickly on email. Great at confirming understanding verbally and in follow up notes and documentation. Project Management:   Clearly documented tasks so we were always kept up to date on what were being worked on and when to expect them. Deadlines and milestones were well communicated and met. Code and Testing:   Follow requirements. Good testing on their side so that we seldom encountered any issues. Quickly followed up on issues.

Nic Crucian
Director of Product Operations

at Newsela, USA
Strong attention to detail, willingness to achieve perfection and a highly skilled coders in games. They have delivered a prototype on budget and have also recommended various approaches which have added value to the overall game.

Chris Helm
Owner/Commercial Finance Director

at Easttree, UK
Noor Games are great  developers I have ever worked with. They have excellent technical skills and very rich experiences in game development. I really enjoyed working with them. Unlike some other developers who just followed specs to get work done, Noor Games took proactive role in reviewing the game design to convert bad design into meaningful game idea. I highly appreciate their help because they challenged our design in order to make the game more fun and interesting. In that sense, they are a team of our game development, not just a contracted IOS programmers.

Frank Li
Founder

at Peak Rainbow, USA
Noor Games, once again, great work and great communication throughout the project! Really appreciate your attention to detail, thoughtful comments and timely work.

Nic Crucian
Director of Product Operations

at Newsela, USA
We started out working with Noor Games when we realised that we needed some help to finish a very large project that had been developed in non conventional methods. It could have been a minefeild of problems as we released the first the version and being our first app we had no idea what to expect. Our first few weeks were full of issues but Noor Games came swiftly to the aid of the project, using a range of software and experience they were able to track down our major issues and take our score from a under 4 stars to 4.95 in a short time. Moving forward we hope to build on from where we are more content and features.
Tim Kirkhope
Founder

at Enhance 3D LTD, Australia
Noor Games staff were extremely Innovative and skillful and honest. They respond in time and do the required job and more. They respect deadlines and answered all my questions as they can communicate around the clock almost everyday and they were patient with all the debugging installation of my project. I would definitely hire them for future projects. They are my favorite.

Mohamed Eldakroury, PhD
Graduate Assistant-Teaching

at Iowa State University, USA